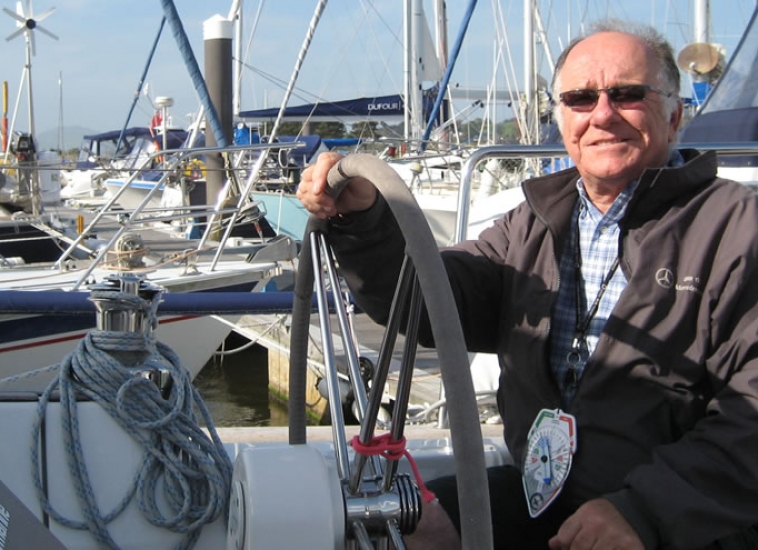 WELCOME to wot-tac. I'm Jonathan Abrahams the inventor of wot-tac – the revolutionary wind predicting device.
My sailing started on the beach in New Quay on the Cardigan Bay in West Wales. I was years 7 years old and with nothing else to do, hung around the boats until the skipper of a boat called the Sylvia – a clinker built, 18 foot gaffer asked me to go sailing. And literally from that day on I have never looked back. The yacht racing and dinghy racing have proved to be my lifelong passion.
I began dinghy racing like every sailor. Then I progressed to yacht racing and back to a Cork 1720 that I race at the moment. I still get the same thrill and excitement from yacht racing and dinghy racing as I did as a boy.
My early career
I joined the fledgling Musto and Hyde sail makers in the late 60s and that started my career in sail making. At the time I was dinghy racing in a GP 14 and then Fireballs every weekend, travelling to venues up and down the country including Red Wharf Bay, north Wales Championship, beating both of the, now famous, Warden Owen brothers. My dinghy racing in a Fireball was literally cut short by a fishing boat in Thorpe Bay who ran me down without a second thought.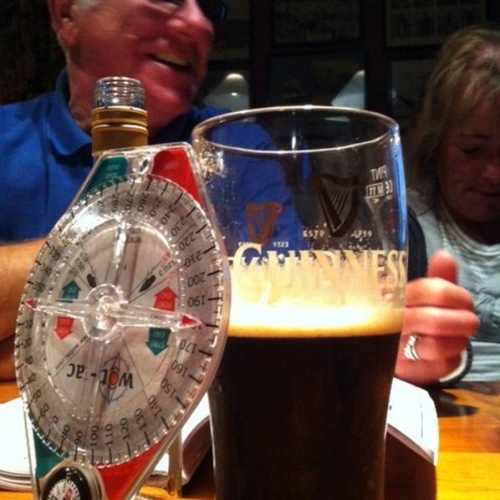 Canadian adventure
In 1970 I moved to Kingston, Ontario and began working for Hood Sails. And of course yacht racing and dinghy racing – whenever I could. But now I was yacht racing on big offshore boats and loving every moment. In 1976 I was lucky enough to sail on Courageous one of the Americas cup yachts but I hasten to add I was not on the team; this gave me a real appetite for yacht racing. Whilst we were living in Canada my daughter was born and after seven happy years we returned to the United Kingdom and I began working for Seahorse Sails.
Establishing JKA Sailmakers
I had always wanted to run my own business and in 1980 I moved to Abersoch, north Wales with my family to establish my own sail making loft. I have lived and worked in the wonderful scenery of north Wales for many years and have enjoyed participating in yacht racing and dinghy racing for many years. I skippered the yacht Canterbury doing the Irish Sea Offshore Racing Association series a major yacht racing event. We won winning overall in 1987 and 1994. I have also been yacht racing in Cowes week, Arc Race, Antigua week, Round Ireland, Scottish Series and many other regattas. I have been lucky enough to enjoy a lifestyle that has combined work and my passion for yacht racing and dinghy racing.
I still sail regularly helm a Cork 1720 which is a great yacht racing thrill seeker albeit a bit wet.!!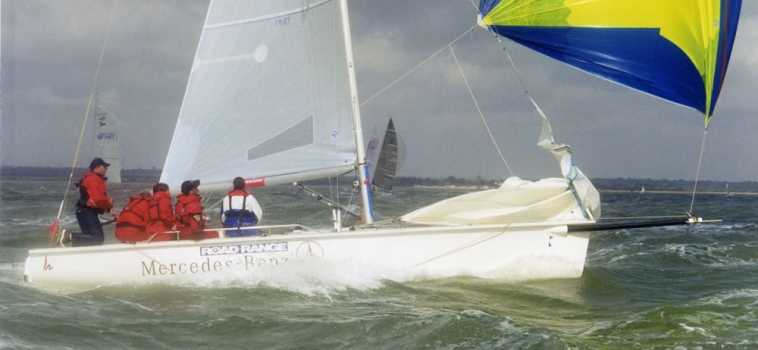 Moment of inspiration
After a particularly frustrating yacht racing series in Cardigan Bay where the Genneker was hoisted on the wrong side and we gybed off to oblivion, I thought there must be a way of predicting the wind direction over the side of the boat, without a chart table. I got back to my sail loft and drew out the bay and all the marks on the floor. After many hours using a compass and model boat I found the answer, and quite honestly could not believe it.
It was so simple. Just take a look at the animation on this web site and the instructions for the use of the wot-tac.
Using the "wot-tac" I can now predict where the true wind will be, in advance, for every leg of the course before we cross the start line. And it works for a yacht racing or dinghy racing enthusiast.
Every sailor has heard a shout from the bowman – what tack are we on next? It was from that cry of desperation, which I have heard so many times when I've been yacht racing or dinghy racing that I had the inspiration for the name for my invention – the wot-tac.