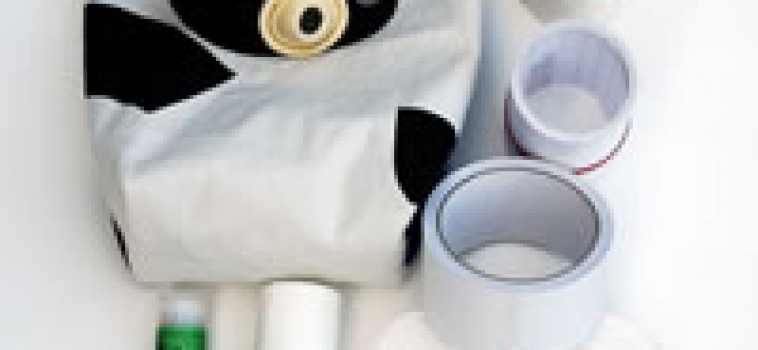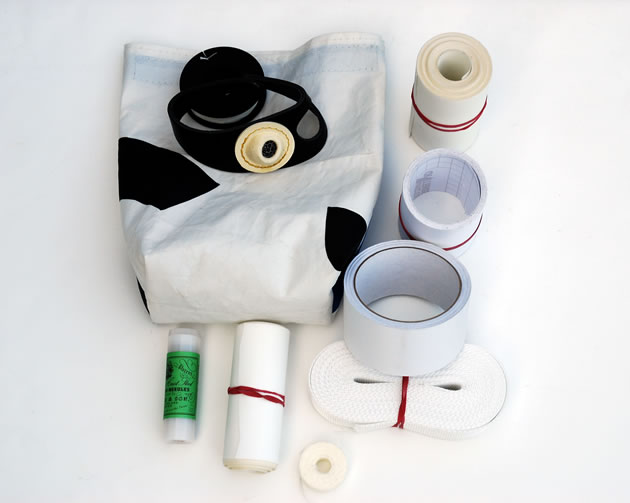 Our sail repair kits have been designed by Jonathan Abrahams, the inventor of the wot-tac who has been a sail maker all his life. Jonathan has been involved with sailing for over 40 years and it's this experience that's gone into making these sail repair kits. Jonathan wanted to offer the best value sail repair kit around  – "I know from 40 years experience in repairing sails that getting the right kit is so important. I wanted the wot-tac kits to be the best on the market – no matter what sort of sailing you do."
We believe that our kits represent the best value sail repair kits on the market.
The  Coastal is for the more serious enthusiast who wants more kit and is confident of being able to undertake a more challenging repair. Ideal when you want to handle a tear in low stress areas. Included in each of our sail repair kits is a handy bag made from recycled sail cloth with a Velcro strap that will hold all the kit in one secure place.
Coastal Sail Repair Kit – £61.33 (inclusive of Vat @20%)
Customers from outside the EU do not pay VAT at the checkout.
Contents Include
sailmaker's palm – please specify a right hand or left hand palm
tube 10 needles
1 spool waxed thread
4 spools fine thread
5 m of 1" webbing
5m heavy 8oz x 4" slit sail tape
5m light 4oz x 4" slit sail tape
5m x 3" white light adhesive sail cloth
7.5m x 2" white spinnaker repair tape.